Shopping Cart
Your Cart is Empty
There was an error with PayPal
Click here to try again
Thank you for your business!
You should be receiving an order confirmation from Paypal shortly.
Exit Shopping Cart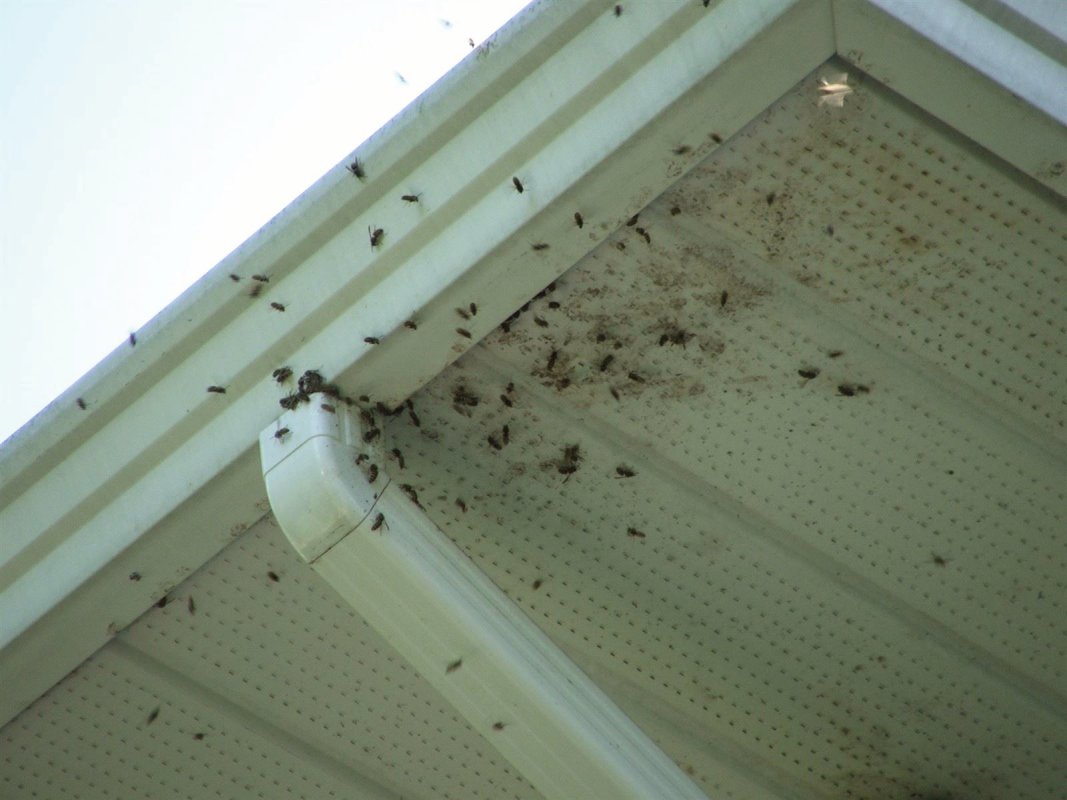 I received a call recently from a Townhouse complex about a wasp nest.  They had hired a contractor to clean and repair all of the gutters around the complex but these bad boys came swarming out after they put their ladder on the edge.  This stopped all production instantly, so although their minds may have been on the gutters, there was unfortunately no work getting done on them.  We came out 10 minutes later and treated the nest.  The next day the contractors were able to finish their work without even 1 wasp bugging them.
So What's Bugging You?   Call us today for immediate effective solutions.  604-226-PEST (7378)
Visit the website for pricing on residential pest control, and call us for a commercial quote. www.CridX.com     
To see these nests up close, go to the bottom of the "Wasps" page on this site (down the list to your right) & click on the pictures to enlarge them.
CridX was called in to treat this basket ball sized wasps nest earlier this month.  After we did the treatment, we came back a couple of days later and removed the nest and power washed the area for the elderly gentleman that was very relieved that he was once again able to leave the house out of his front door.
We decided to make a sample of this nest because we are considering introducing a new program for school children to educate them about pests, insect and animal behaviour, and a bunch of fun and interesting facts about bugs and nature.
We started by removing the papery shell from the outside of this nest to expose the fascinating and intricate interior design.  Wasps do not produce honey in these combs, instead, they produce an amazing amount of offspring.  In fact, every white spot on the nest is a growing larva of a wasp.
Wasps, unlike bees, have no wax producing glands and therefore cannot construct wax combs.  Instead, they use paper which they make from wood pulp, just like we do.
The wasps use their powerful jaws to scrape wood from trees and fence posts.  They chew up this wood pulp, and mix it with saliva to produce a papery substance that is spread out to make combs.  These combs are layered up into a nest form.  Usually there are about 8 tier-like structures inside the nest (although this one only had 7) with all of the cells opening downwards.  The entrance to the nest is usually near the bottom.
Anyway, we have put this sample into a home-made box with plexi-glass on 2 sides so it can be protected but still viewed.  We have the basic assembly done and now we just have to paint it and do the final touches and we will be ready to share it with our customers and hopefully some interested wee little school kids soon!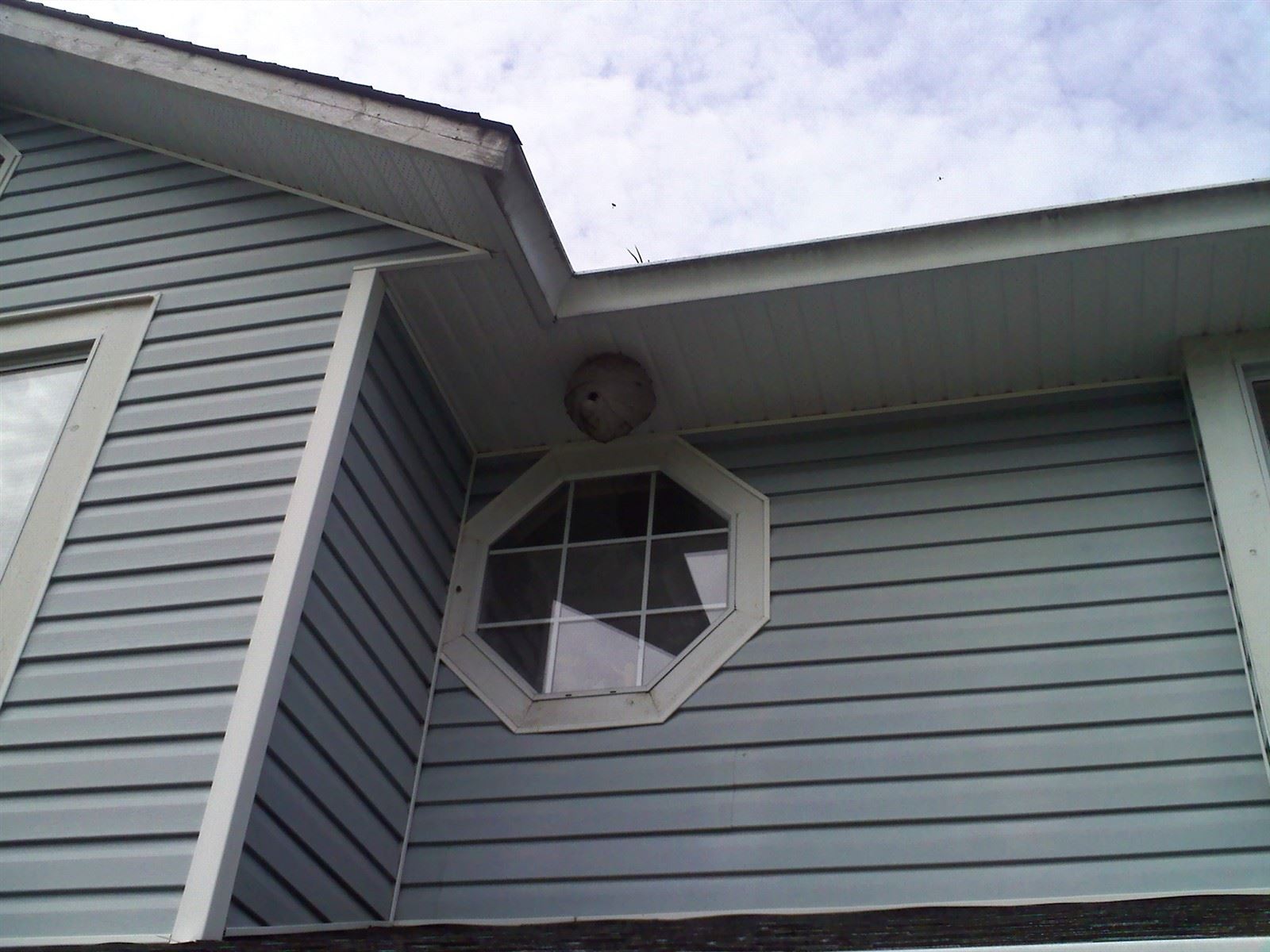 CridX was called out to take care of this basket ball sized wasp nest.  The slightest noise made by neighbours or the home owner spurred an attack.  Several people had been stung and even a neighbouring dog.  The nest has been treated and will be taken down this week.  We're going to try to remove it with fishing line so we can keep it as a sample.  
If you have a wasp problem call us for a quick solution.
/