Shopping Cart
Your Cart is Empty
There was an error with PayPal
Click here to try again
Thank you for your business!
You should be receiving an order confirmation from Paypal shortly.
Exit Shopping Cart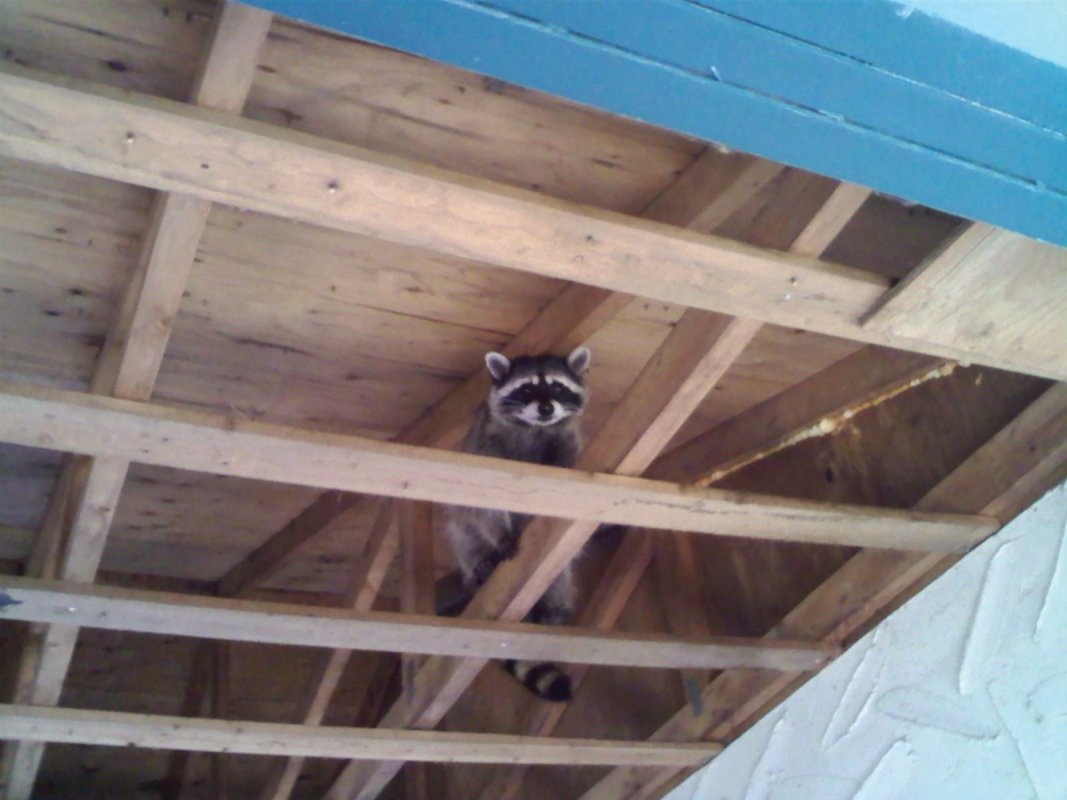 This is Mom.  She has 2 babies living in the rafters above this carport.  CridX was called in because the customer is planning to replace the soffits which will block entry.
It is always important to consider situations in which babies could be involved.  If this mother raccoon was blocked from gaining entry to her babies because the owner put up soffit and blocked her entry point, then it is likely that she would have caused considerable damage to get back in to be with her babies.  Without her, the babies would die.
This is why we are so glad that this owner was responsible and called CridX to handle the situation properly.  All of the raccoons (including the babies) need to be moved outside of the structure so they can be together and the home owner can properly secure his structure to prevent further entry.
/