Shopping Cart
Your Cart is Empty
There was an error with PayPal
Click here to try again
Thank you for your business!
You should be receiving an order confirmation from Paypal shortly.
Exit Shopping Cart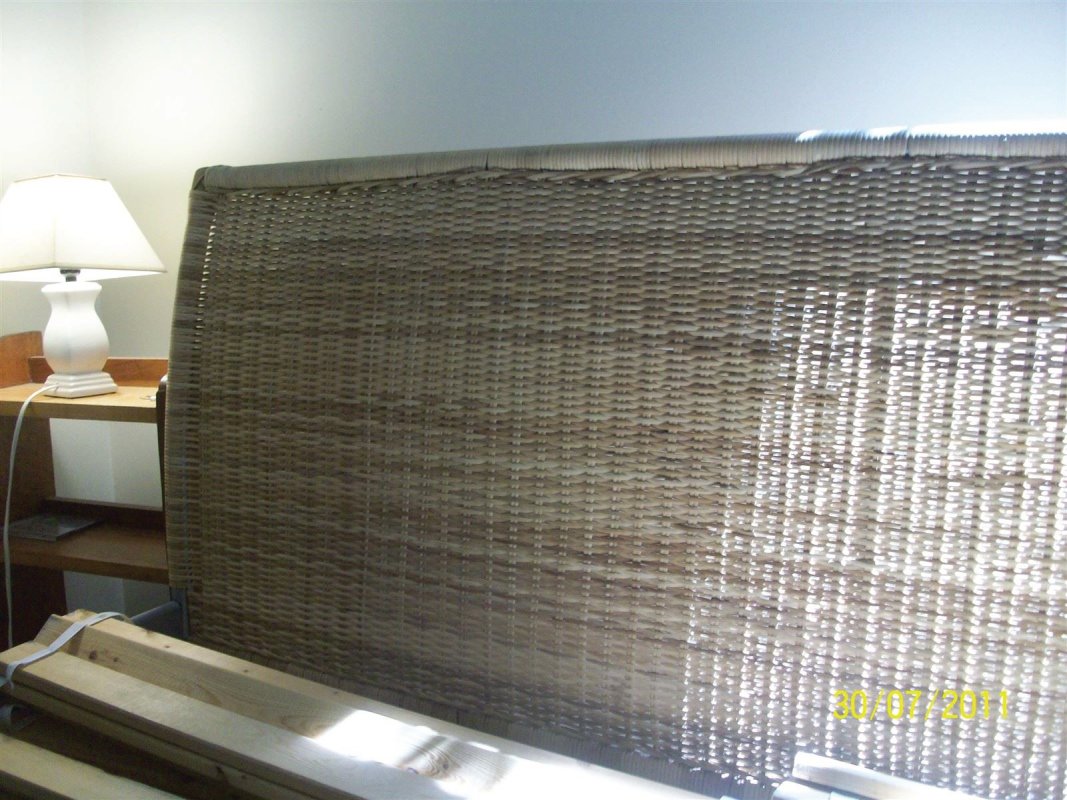 Ever since I found my first bed bug I knew that one day I would run into a wicker bed set.  Bed Bugs harbour in small dark crevices in head boards and side tables.  In this case my first thought was that the wicker bed frame would provide the perfect hiding spots for bed bugs, and soon I'd prove my suspicions right.  I found spotting (blood) all over the top edge of the wicker frame.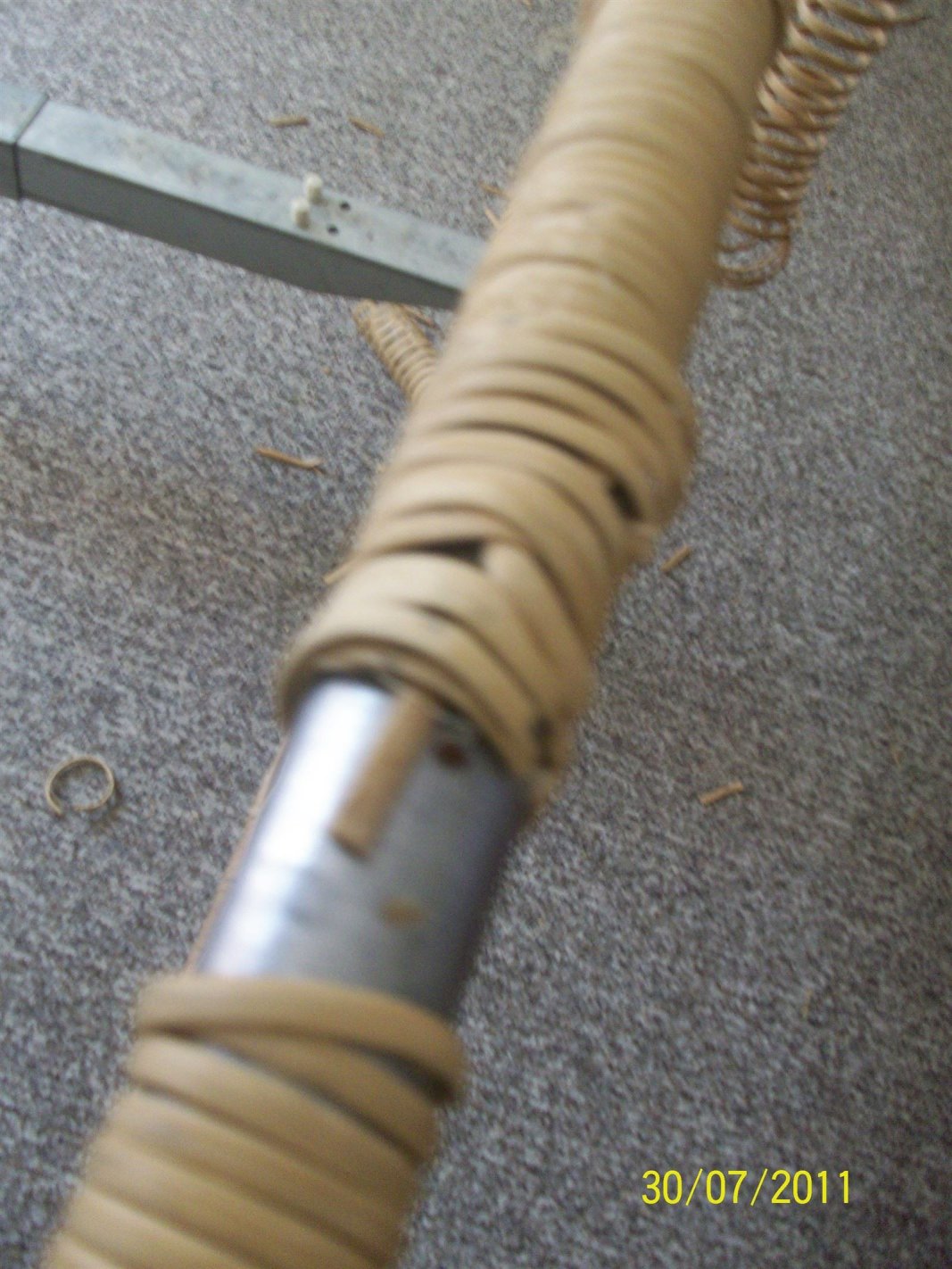 If you look closely about 3/4 of the way down the picture to the left you will find a reddish brown spot on the metal frame where the wicker was cut away, this is a bed bug.  I found 10 bed bugs hiding in the wicker and several egg locations.  I gave the customer the choice to either discard the frame or strip all of the wicker off of it.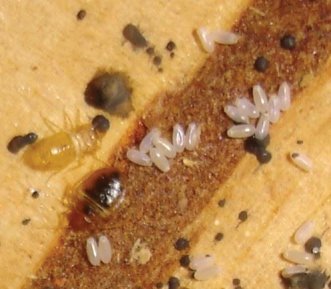 A careful inspection was done on the rest of the unit, the treatment was performed, and "climb-Ups" were installed on the legs of the frame to prevent and detect any travellers.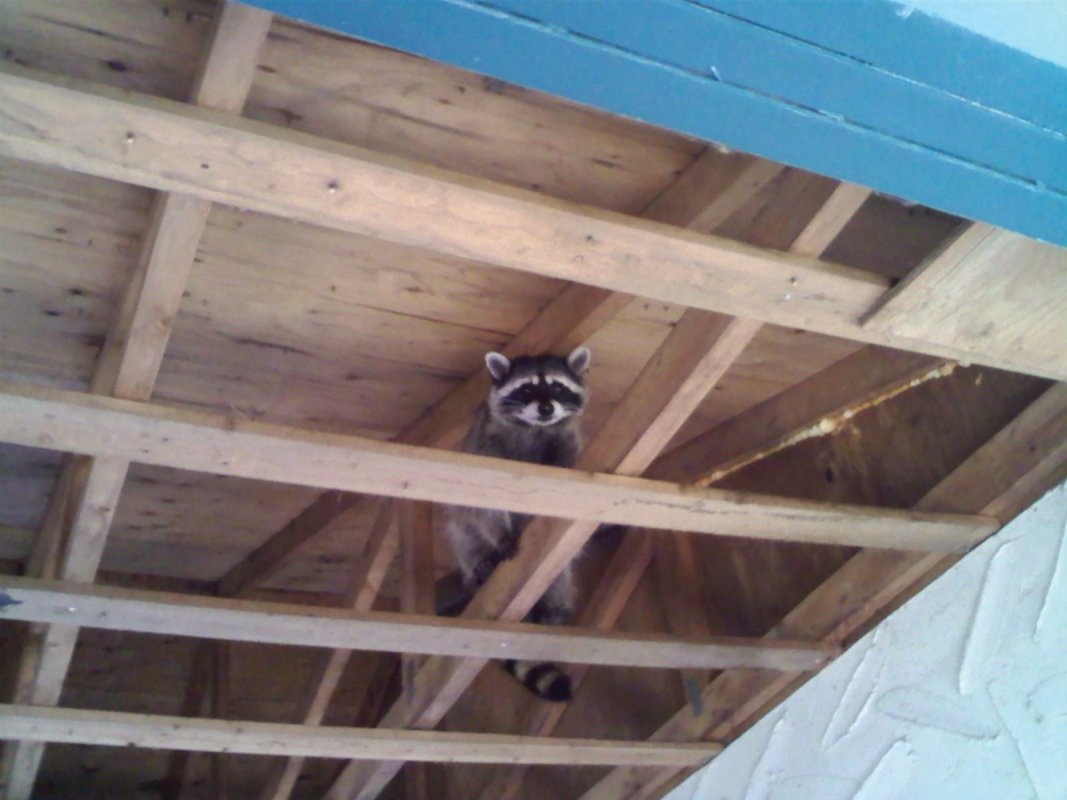 This is Mom.  She has 2 babies living in the rafters above this carport.  CridX was called in because the customer is planning to replace the soffits which will block entry.
It is always important to consider situations in which babies could be involved.  If this mother raccoon was blocked from gaining entry to her babies because the owner put up soffit and blocked her entry point, then it is likely that she would have caused considerable damage to get back in to be with her babies.  Without her, the babies would die.
This is why we are so glad that this owner was responsible and called CridX to handle the situation properly.  All of the raccoons (including the babies) need to be moved outside of the structure so they can be together and the home owner can properly secure his structure to prevent further entry.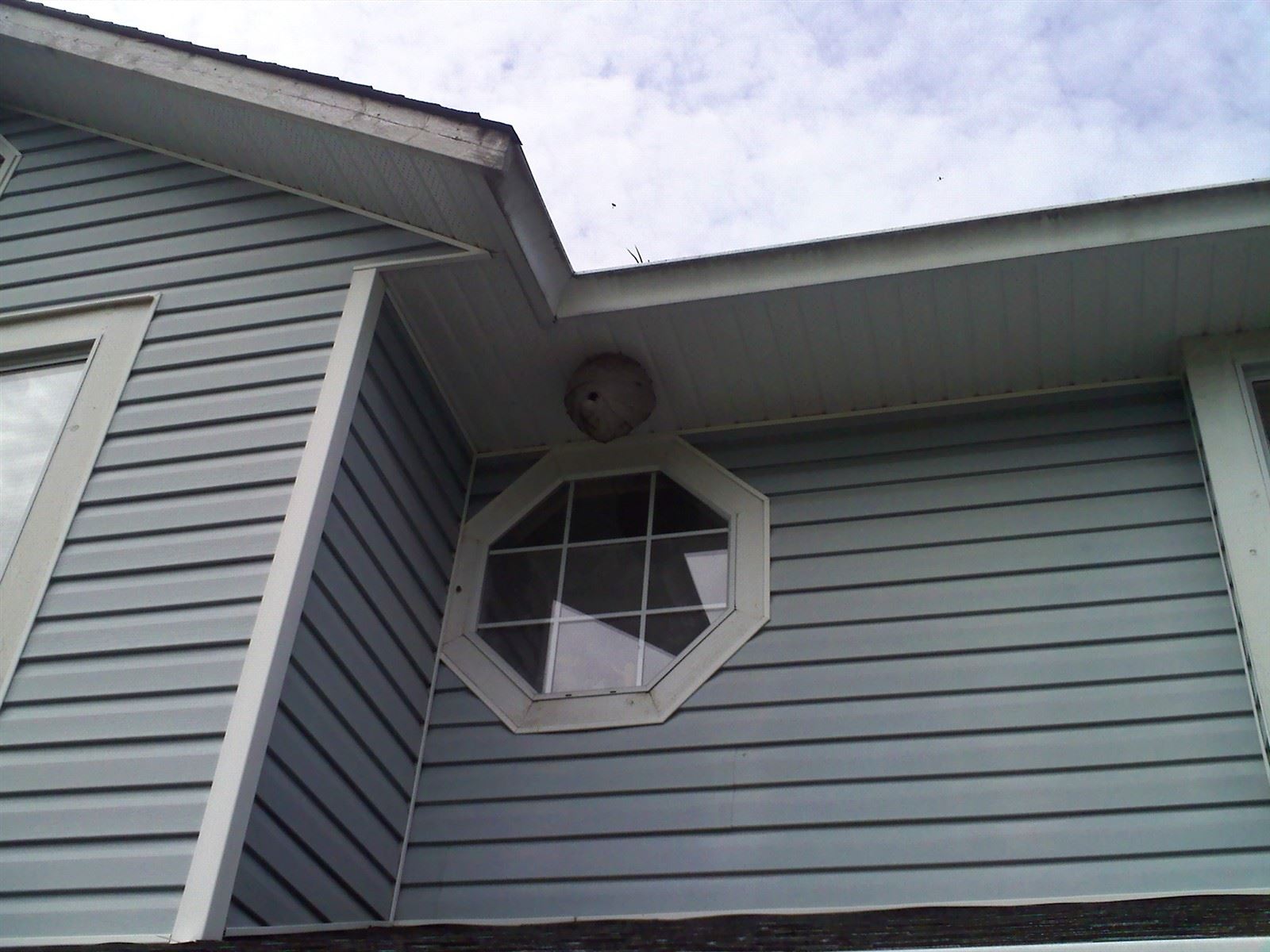 CridX was called out to take care of this basket ball sized wasp nest.  The slightest noise made by neighbours or the home owner spurred an attack.  Several people had been stung and even a neighbouring dog.  The nest has been treated and will be taken down this week.  We're going to try to remove it with fishing line so we can keep it as a sample.  
If you have a wasp problem call us for a quick solution.
/